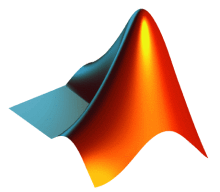 ITS maintains a 90-core Matlab cluster built for highly-parallelized work.  This cluster is available for campus researchers' use at no cost.  Hosted in Syracuse University's Academic Virtual Hosting Environment (AVHE) and scheduled using Microsoft HPC Server, this cluster offers a full-complement of Matlab toolboxes for numerical computation, visualization, and application development.
Please contact us to coordinate access to this system.  We can also provide initial documentation and functional Matlab examples to get you started!
How to Connect to the Matlab Cluster
Use Windows Remote Desktop to connect to the Matlab server and access your local computer's resources.
1.) Open remote desktop connection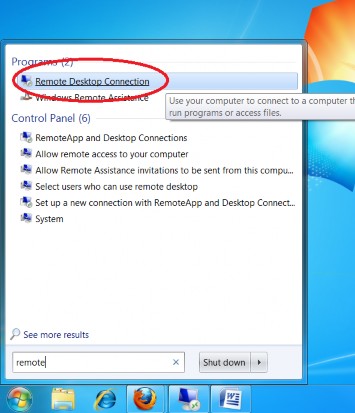 2.) Type to name of the remote desktop server: its-rds-matlab.syr.edu and selection the options tab to connect your local drives and other resources.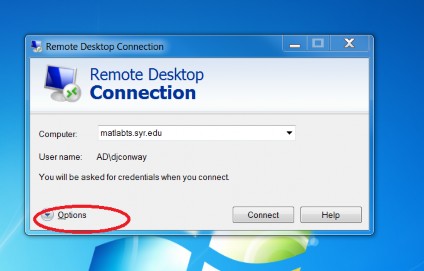 3.) Select the Local Resources tab and under the local devices and resources section select the more option.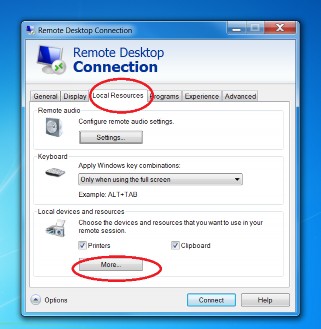 4.) Select all local devices and resources that you wish to connect to the remote desktop server.
Then select connect.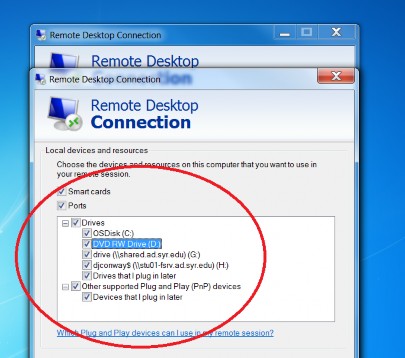 5.) Login using your username and password.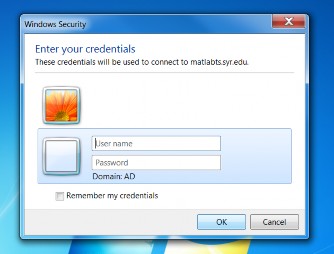 6.) Once logged in open a new Matlab command window and select the parallel tab to configure the connection to the Matlab cluster. Under the parallel tab select the manage configurations tab. Select new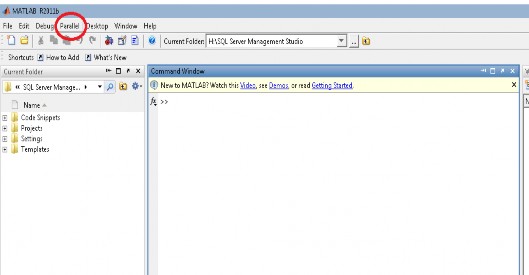 7.) Under File, select new, hpcserver (ccs). Note: a warning message may appear, select ok.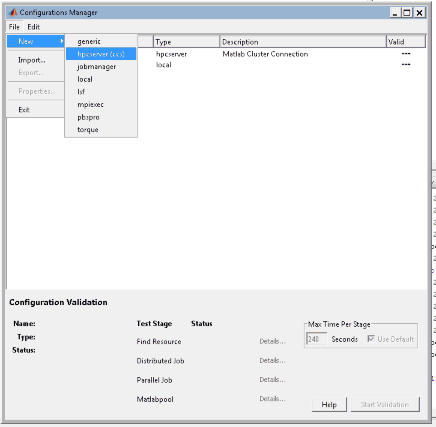 8.) Fill out the fields to match the following:
Configuration Name:  HPC Matlab.
Description: Matlab Cluster Connection.
Root of Matlab installation:  \\its-hpc-hn\Matlab-2011b.
Number of Workers Available to scheduler:  Provided by cluster administrator.
Folder Where Job Data is Store: \\its-hpc-hn\your netid. HPC Server Scheduler Hostname: its-hpc-hn.ad.syr.edu.
Cluster Version:  HPCServer2008.
Name of the Job Template:  Provided by cluster administrator or leave blank.
*Other fields can be left blank for basic connection and job submission.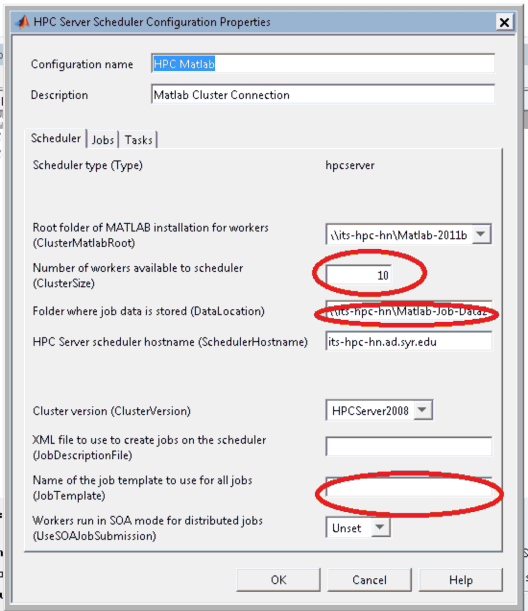 9.) Select the Jobs tab in order to place any file or path dependencies as required by the code you intend to run. These fields can be left blank if your code is not calling on any outside files or folders.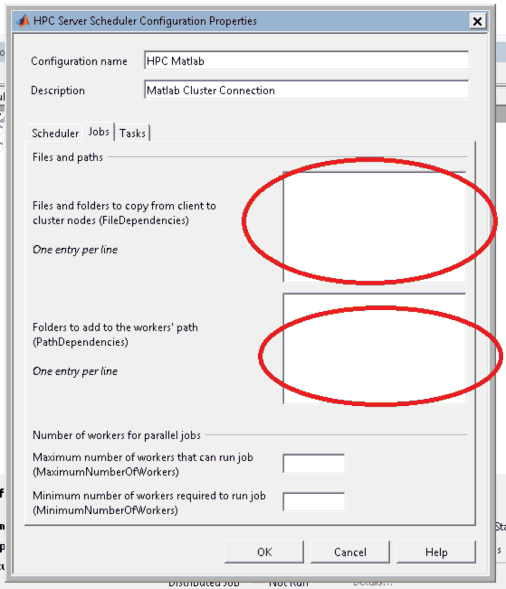 10.) Select ok and select the start validation option. The validation will start and will ask you for credentials at each stage of the validation (4 stages).
11.) Once all stages of the validation have passed you are ready to use the cluster. The validation only has to be performed once unless your connection settings and path dependencies change. If any settings change it is recommended that you revalidate the connection.