Fall 2019 Sessions
Do you need more computing power to move your research and creativity forward? At the Fall 2019 Computing Colloquies, Daniele Profeta (Assistant Professor of Architecture) and Britton Plourde (Professor of Physics) will discuss how they leverage Syracuse University's advanced computing resources to strengthen their work.
Information Technology Services (ITS) hosts the sessions, in collaboration with the Research Computing Advisory Council (RCAC). CART services and other accommodations are available by request when registering to attend.
Daniele Profeta
Tuesday, October 29. 12:00-1:30 p.m. Katzer Collaboratory, 347 Hinds Hall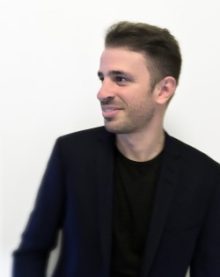 Assistant Professor of Architecture Daniele Profeta is an Italian architect and designer. His work focuses on architecture and contemporary imaging technologies; digital surveying with photogrammetry and LiDAR scanning; and animation and digital storytelling.
Profeta has worked in internationally renowned architecture offices on a variety of projects ranging from small-scale installations to international competitions, as well as large developments in the Middle East and in Asia. His current research explores the potential of digital mapping as a practice of world-building, one that combines heterogeneous forms of information to enhance the contemporary architectural discourse.
Video Archive
Britton Plourde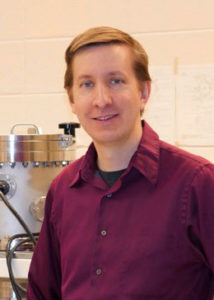 Professor of Physics Britton Plourde and his research group are working on the development of microfabricated superconducting circuits for quantum information processing. Much of the group's work involves qubits, which are systems that follow the laws of quantum mechanics. These laws enable qubits to exist in superpositions of their two states (zero and one), in contrast to digital bits in conventional computers that exist in a single state. Plourde says that superposition leads to the possibility of quantum algorithms with myriad applications.
"These algorithms can tackle certain problems that are impossible to solve on today's most powerful supercomputers," he explains. "Potential areas impacted by quantum information processing include pharmaceutical development, materials science and cryptography."
Tuesday, November 19. 12:00-1:30 p.m. Katzer Collaboratory, 347 Hinds Hall. Lunch will be included. Please register by Tuesday, November 12.
This Colloquy has been cancelled.  Please check back for the rescheduled date and time.  Email updates will be sent to those who registered for the original Colloquy.
---
Each session will explore how campus computing resources help faculty tackle new and more complex computational tasks, increase the competitiveness of grant submissions and more. Attendees also will have the opportunity to connect with their fellow researchers and meet the Information Technology Services advanced computing staff.
Please send questions about the Computing Colloquy sessions to researchcomputing@syr.edu.
The Computing Colloquies help campus researchers identify and make the most of the diverse array of campus computing resources available at Syracuse University.  All faculty, students, and staff conducting, planning, or supporting research activities at Syracuse University are invited to the sessions.