Syracuse University was an early entrant and leader in campus networking systems, dating back to one of the first campus fiber rings in the late 1980s. This network infrastructure was incrementally upgraded over the following two decades until the campus recognized a need for a comprehensive update to network infrastructure.
The Network Master Plan (NMP), conceived in 2006 and funded in 2007, was developed through a one-year planning process, involving faculty, students and staff representing campus administrative and academic interests. The result was a sustainable funding plan to upgrade the cabling, pathway and electronics as well as fiber between buildings, and improve redundancy and reliability of data network connectivity.
The NMP envisioned the following in its design:
Help ensure the success of the University's vision of "Scholarship in Action" by maintaining SU's technological competitive edge among peer institutions;
Provide faster and more reliable connectivity for students, faculty, and staff to work collaboratively with each other and the global community;
and Provide a foundation that will support new and emerging technologies that make engagement with the world both imaginable and possible.
As part of the NMP, over 90% of campus buildings utilize Gigabit and PoE to all of the desktops, and as part of that process, cabling within the building was upgraded to Cat6. Another NMP milestone includes fiber connectivity to main campus administrative and academic buildings utilizing geographically diverse paths. Building connections utilize 10 Gigabit connectivity to the campus backbone where 10 Gigabit bandwidth is needed.
In 2013 the campus backbone was updated with new routing hardware, and due to the increasing need for available bandwidth to support research computing the backbone was updated to 40 Gigabit connectivity. As of the summer of 2015, redundant fiber, terminating at a backup network backbone facility, is installed in all major academic and administrative buildings on main campus. A total of 47 buildings are connected to the redundant network, providing redundant, 10 Gigabit connections.
An integral part of the NMP is the funded lifecycle replacement for each component of the network infrastructure.
Syracuse University Campus Cyberinfrastructure Plan
The network backbone is scheduled to be replaced every 5-7 years, Building switch infrastructure every 5-7 years and wireless access points every 2-3 years. Cabling within the building is expected to be replaced every 15-20 years, and building connectivity (single mode fiber) infrastructure every 15-20 years.
In response to the increased demand for research computing bandwidth, and the desire to provide isolation for the University's research computing environments, the University purchased an Arista 7500, capable of 100 Gigabit connections, to form the backbone of a science DMZ. The DMZ was installed during the summer of 2014 and was completed in the summer of 2015.
Learn more about Network and Wiring Services (NWS)
IPv6 PlanningInternet2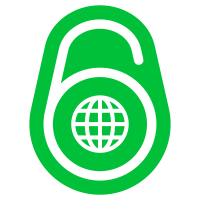 Syracuse University continues to make progress on enabling the network for IPv6. In June 2010, four of Syracuse University's network engineers attended training for IPv6 implementation. In July 2010, we received a block of IPv6 space from ARIN. Initial IPv6 connectivity was established via Internet2. In June 2011, we enabled IPv6 routing with one of our commodity ISP's, and in June 2012, we participated in "IPv6 Day" by connecting some of our computers and networking infrastructure to the Internet routed IPv6 network as well as our DNS. Recognizing the strategic importance as well as the growth in IPv6, all newly ordered network equipment is reviewed to verify IPv6 capabilities. Exploration continues into a plan for a more comprehensive IPv6 implementation on campus.
To date, in addition to test servers, production Information Technology and Services (ITS) web servers have been connected via IPv6, supporting both IPv4 and IPv6. IPv6 routing has been enabled from the edge through most of the campus backbone utilizing OSPFv3. Additional progress in connecting production servers via IPv6 is expected as new services come on-line or as part of significant upgrades for existing services.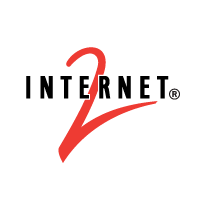 The University's connectivity to Internet2 is 10 Gigabits. Internet edge routers support connectivity greater than 10 Gigabits. Multicast networking is enabled between Internet2 and the campus network.
The University recognizes the need to provide high-speed Internet connectivity is of strategic importance for both administrative and research work.