Research Computing News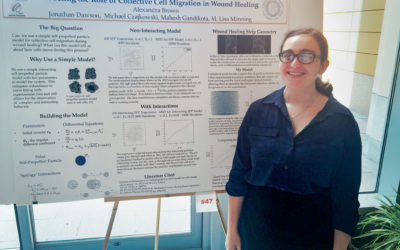 Undergraduate Researcher Excels with Research Computing Help This past summer, SU Professor Lisa Manning advised undergraduate student Alexandra Brown on a computational physics project as part of a research experience for undergraduate (REU) program hosted by the...
What Are People Saying?
From our researchers
We used OrangeGrid to conduct many simulations of biological tissues. This simulation data helped us to make an exciting prediction about cells in the lungs of asthma patients.
M. Lisa Manning
OrangeGrid is a phenomenal resource and opens up a whole new range of computational problems that we can address… The more computational resources we have the more science we can do, that's the bottom line.
Duncan Brown
With the help of the ITS staff who manage the Campus Grid, we have been able to accomplish some things that I was not anticipating when I started my position here.
Melissa A. Green